Do You Remember These LEGO® Sets from the 90s?
Do you remember your favourite LEGO® sets from the 1990s? Just mentally reliving the afternoons we spent as kids building and rebuilding those sets and letting our imaginations run wild brings a smile to our faces. Ah, those were the days!
On this note, let's take a trip down memory lane and count down the top seven best LEGO® sets from the 1990s. Trust us; it's tougher than you can imagine trying to narrow it down to just seven, but we got there eventually, so let's get started!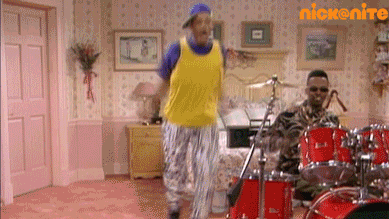 #7 - Set 6991 - The Monorail Transport Base (1994)
A personal favourite, any kind of space-themed LEGO® set will always be a win in our books, and the Monorail Transport Base is a prime example of just how good they can be.
A 555-piece strong set, the Monorail comes with four space lovable characters and a stunning sci-fi aesthetic that's perfect for reenacting all our industrial space base fantasies.
#6 - Set 6339 - Shuttle Launch Pad (1995)
Okay, the Monorail is great, but getting to your space base is a whole other adventure in itself, which is this 536-piece launch pad is next on our list.
The perfect companion to an already-amazing space set, or great as a standalone mission, this was a must-have for any 90s kid with an interest in space.
#5 - Set 5988 - Pharaoh's Forbidden Ruins (1998)
Who didn't want to be an adventurer in the ancient pyramids of Egypt?
With over 710 pieces, this ancient-themed set was huge and came with plenty of accessories, buildings, vehicles, and eight mini-figures that allowed you to get lost in your own ancient adventures or tomb-raiding missions.
I still think of Pharaoh Hotep to this day and the evil magic spell he cast on Dr Charles Lightning that got him eaten by a giant dog. RIP, my friend.
Note, my dog was fine after a few hours :P
#4 - Set 6195 - Neptune Discovery Lab - Aqua Dome 7 (1995)
Deep diving with the aquanauts now at number #4, and I'm starting to remember this set being rather relaxing compared to the sci-fi action of the rest, although this wasn't always the case. A stunning, vibrant aqua dome made up the centrepiece, the main hub for exploring the unknown depths of the deep blue oceans. Truly captivating.
Fortunately, I didn't see Jaws until I was much older, so I wasn't too freaked out by any imaginary giant sharks that came to say hello.
#3 - Set 6286 - Skull's Eye Schooner (1993)
I mean, do we really need to say anything here? It's a damn pirate ship. You can't go wrong.
#2 - Set 6769 - Fort Legoredo (1996)
There wasn't a day in my childhood when wI didn't think about being a cowboy, and with this set, we could finally be one. Inside the set, you'd find a jail, stables, a bank, and more.
Everything you could ever want or need to live out your cowboy dreams.
But the best part? The number of ways it could be assembled.
We'd would spend hours upon hours trying out different combinations, building and rebuilding to my heart's content.
But now, the number one best LEGO® set from the 1990s is...
Drumroll please...
#1 - Set 6081 - King's Mountain Fortress (1990)
A classic. A wonderful classic. This was the set that started it all for me.
A huge, imposing mountain fortress with a working drawbridge, secret passages, hidden treasures, and maidens in distress to rescue. This set was a medieval dream, and in my opinion, no other LEGO® set has come close.
Except for maybe the Star Wars sets? Heh.
Do you remember any of these sets? What were your favourites? Let us know in the comments below! And until next time, happy LEGO® building!
And if this has whet your appetite for LEGO® then why not try our Brick Borrow subscription! Find out more...